European Parliament 'thinking out of the box'
OvalXL for the new Zweig Visitor Centre | European Parliament | Brussels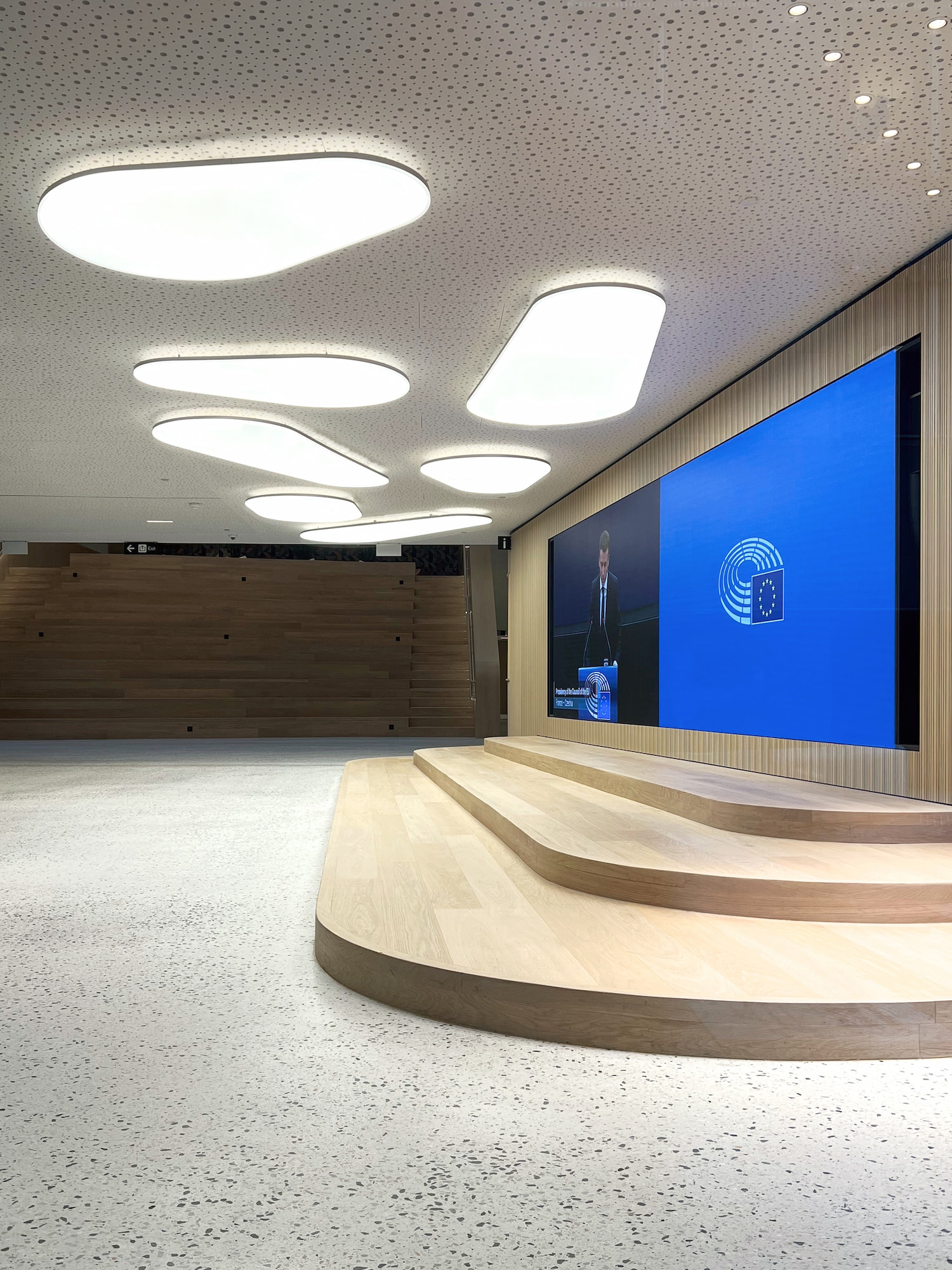 The European Parliament recently inaugurated its brand new ZWEIG Visitor Centre, a model of integration that expresses the values of Europe: transparency, diversity,& inclusiveness! The Centre aims at welcoming visitors from different countries & guests by the deputies in order to expose the mission of the European Parliament.
An inspired moment of Belgium's top Lighting Designer Véronique Marijn has been the staring point for a collaboration with architects Assar, distribution partner Hugo Neumann, and ArchilumO.
Taking the product OvalXL to its limits; an array of large oval-shaped fixtures of various sizes in symmetrical and a-symmetrical forms has been created to deliver a stunning end-result. Situated in the lobby of the visitor centre, it is the first thing 'hitting' you when you enter the building. A-symmetrical panels stretching up to 2500mm, delivering up to 14,000lm flicker-free diffused light, are combined with smaller panels of 1500mm and 1000mm to make up a unique light feature. An architectural signature detail that lends identity to the building.
Product details:
OvalXL-AS 2500: 3 luminaires
OvalXL-AS 1500: 5 luminaires
OvalXL-S 1000×1500: 1 luminaire
Project Credits: ZWEIG Visitor Centre
Client: European Parliament
Architect: Assar Inclusive Architecture
Lighting Designer: Véronique Marijn
Distribution Partner: Hugo Neumann
Learn more about OvalXL