'Where form meets function' | aKupolo Launch
aKupolo | 'Don't take sound lightly'!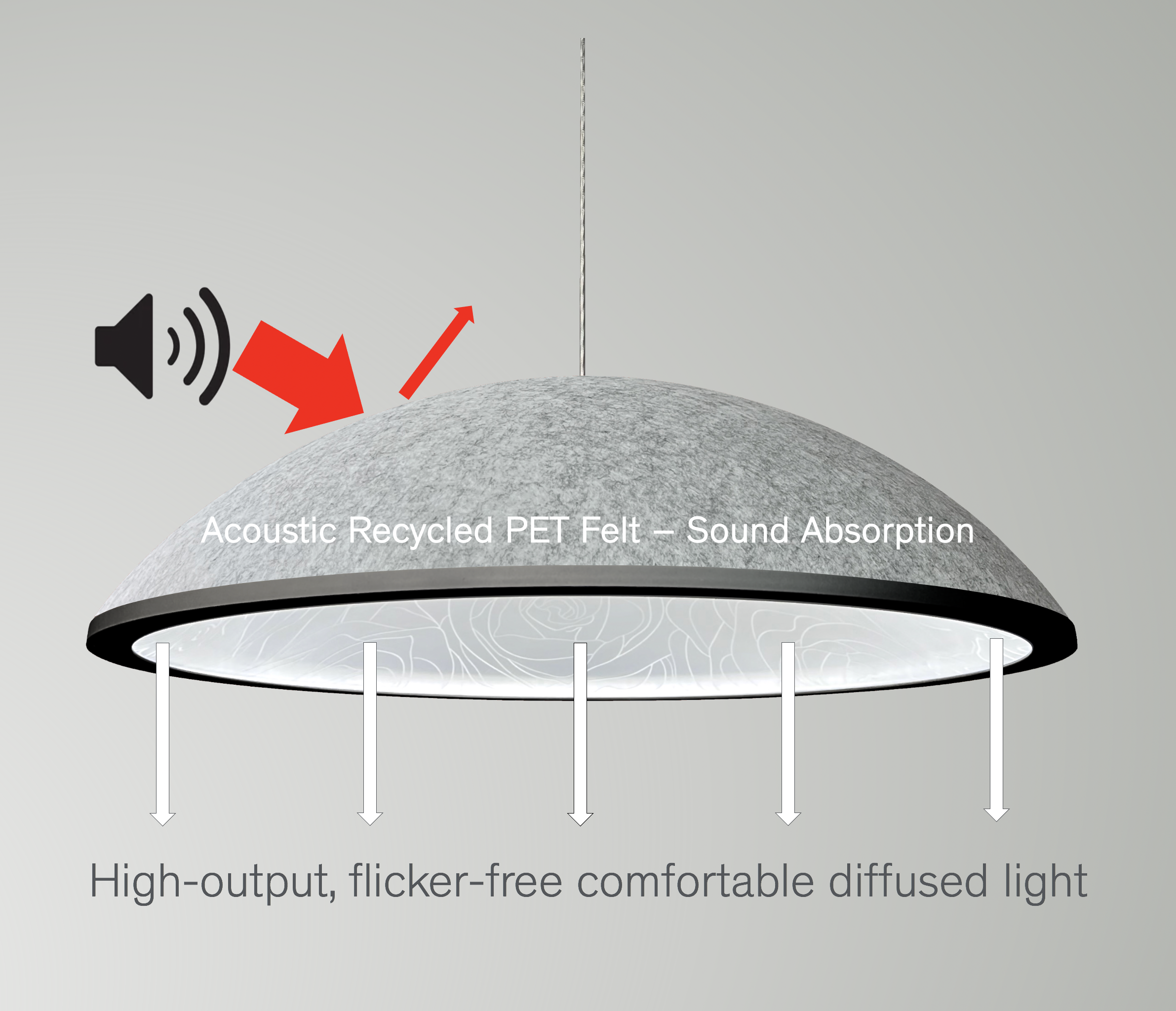 Light and acoustics are judged to be important factors in creating comfort & well-being.
Studies have shown that the acoustics and the lighting of a space have a significant impact on productivity, as well as on how a space is experienced.
Where light and sound management meet, comfort & well-being are created!
ArchilumO has developed an acoustic lighting platform where function meets form, where beautifully designed lighting and acoustics help deliver optimally lit space conditions and balanced room acoustics that enhance well-being.
aKupolo | 'You Create'!
A beautifully designed acoustic high performance light fixture that can be customised in Dimension (from 550mm -1150mm diameter), Ring Finish, Felt Dome Colour, Light Guide Etch Design and Control.
aKupolo | Models

aKupolo | Design Options
Choose from 6 colours 9mm Acoustic, Recycled, Fire retardant PET felt and 4 ring colours/finishes.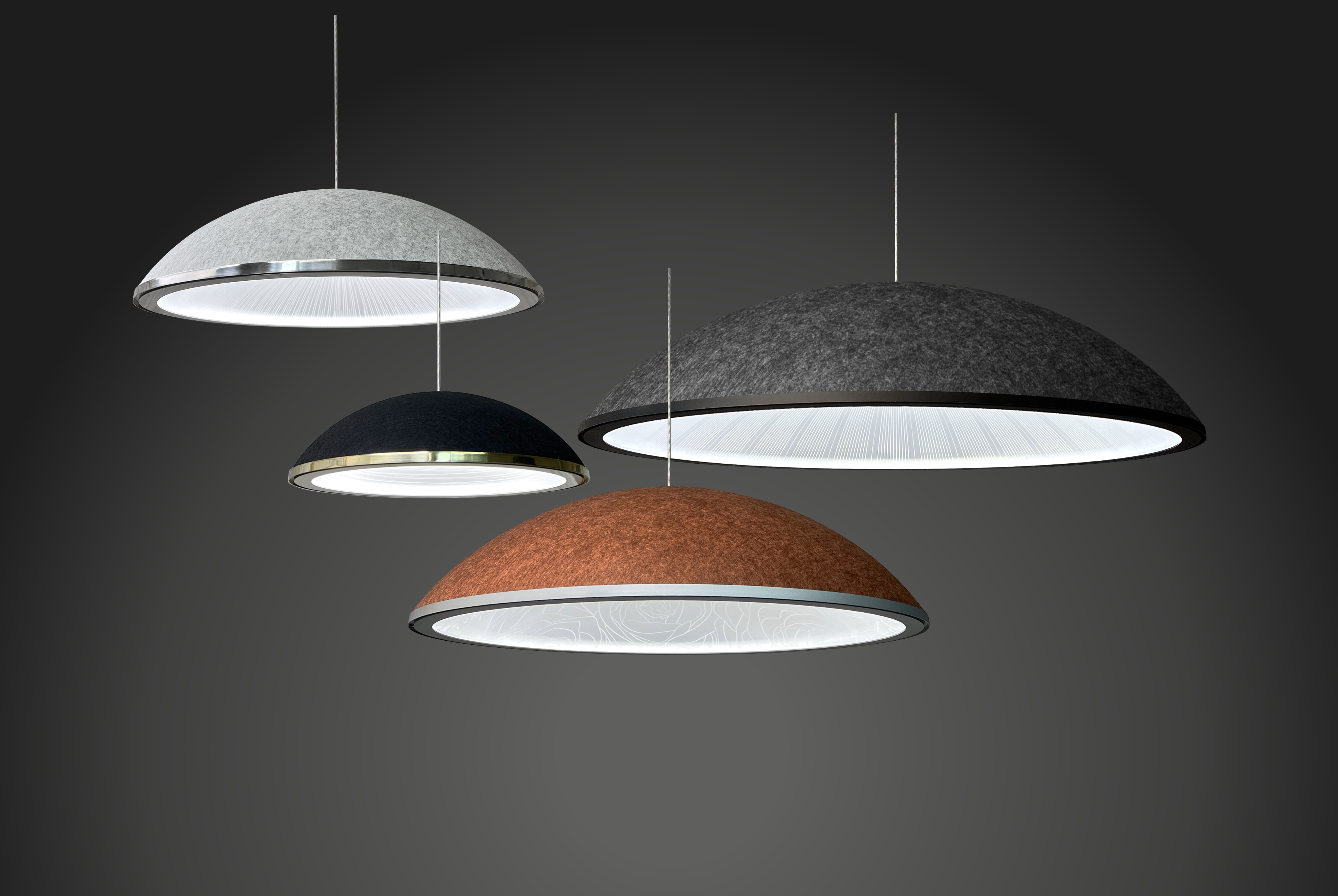 Light Guide | Etch-Designs
Select from 6 design options: